Purchase Short-Term Access to HeinOnline, Prices starting as low as
$29.95!!
70 U. Pitt. L. Rev. 647 (2008-2009)


Anxiety, Despair, and the Maddening Isolation of Solitary Confinement: Invoking the First Amendment's Protection against State Action that Invades the Sphere of the Intellect and Spirit; McLeod, Jeffrey Smith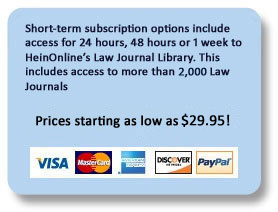 Already a Subscriber?