Purchase Short-Term Access to HeinOnline, Prices starting as low as
$29.95!!
10 Mich. St. U. J. Med. & L. 57 (2006)


Risk Management in the Wake of Hurricanes and Other Disasters: Hospital Civil Liability Arising from the Use of Volunteer Health Professional during Emergencies; Hodge, James G. Jr.; Calves, Stephanie H.; Gable, Lance A.; Meltzer, Elizabeth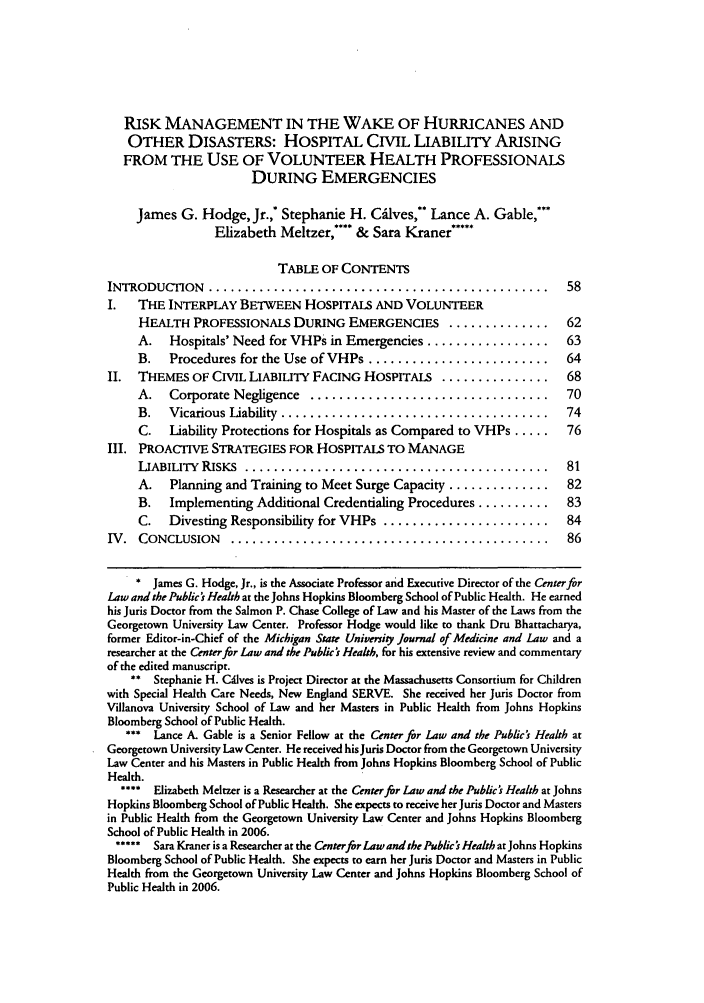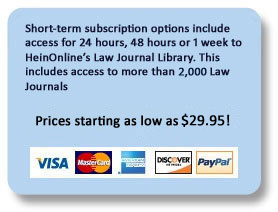 Already a Subscriber?