Purchase Short-Term Access to HeinOnline, Prices starting as low as
$29.95!!
71 Tex. L. Rev. 1479 (1992-1993)
Save the Baby, Change the Bathwater, and Scrub the Tub: Latino Electoral Participation after Seventeen Years of Voting Rights Act Coverage ; de la Garza, Rodolfo O. ; DeSipio, Louis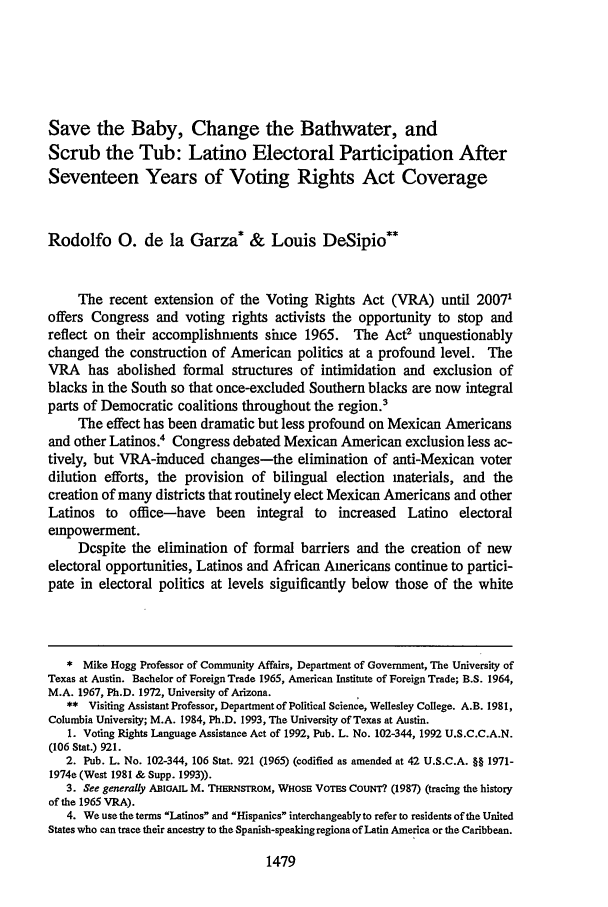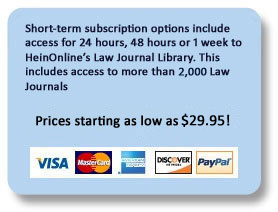 Already a Subscriber?